About CommGear.comYour Source for Business Communications Equipment
Founded in 1993 in Cary, NC, the mission of CommGear is to assist telecom and IT managers in locating the system components they need to extend the life of their office communications systems. To accomplish this, we maintain a stock of new and refurbished circuit boards, cabinets, power supplies, and other components that make up business telephone systems, voice mail, paging systems, speech privacy systems, office security systems, and voice and data networks.
At CommGear, we can assemble, program, and test complete operational systems which are custom tailored to meet each customer's needs using a combination of new and used parts, with up to a full one (1) year warranty.
Further, we offer quality on-site installation services, comprehensive user training, and diligent ongoing support at CommGear to serve all of your business telecommunications and networking requirements.
Whether it be a replacement phone, a circuit card, a system expansion, or a complete system, you can be assured of a receiving exactly the communications equipment you need.
Call us today at 919-854-7986 or contact us to learn more about us and all the ways in which we can serve your business phone system, networking, security, and telecommunications needs.
CommGear is a specialized provider of business phone systems, telecommunications, security, and voice and data networking components and solutions for businesses in Raleigh and Charlotte, North Carolina and nationwide.
To contact a CommGear Service and Sales Specialist, call, fax or email:



Sales & Service: 919-854-7986
Fax: 919-854-9603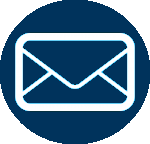 Email: Sales@commgear.com

CommGear is owned and operated by