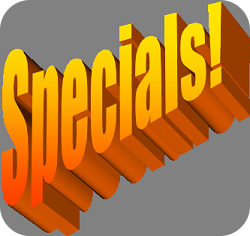 TSM South sells new NEC Systems to End Users only and not Resellers. All systems have to be configured individually. Please call or email us with the number of phones, incoming lines and other requirements to meet your needs. Call us today at 800-319-9087 for serving area.
Save 15% on ALL

used equipment

, including already specially priced items!
Includes phones, cards, even entire systems! Simply type "USED" in the search window at the top of your screen to see all used equipment.
*Discount taken in shopping cart.
Showing 1-16 of 17 results
Regular Price

$1,764.00

Special Price2131

$988.00

Special Price:

$839.80

Regular Price

$11,360.00

Special Price2131

$4,450.00

Special Price:

$3,782.50

Regular Price

$1,250.00

Special Price2131

$700.00

Special Price:

$595.00

Regular Price

$999.00

Special Price2131

$560.00

Special Price:

$476.00

Regular Price

$4,970.00

Special Price2131

$2,785.00

Special Price:

$2,367.25

Regular Price

$5,769.00

Special Price2131

$3,325.00

Special Price:

$2,826.25

Regular Price

$11,050.00

Special Price2131

$6,190.00

Special Price:

$5,261.50

Regular Price

$6,000.00

Special Price2131

$3,000.00

Special Price:

$2,550.00

Regular Price

$630.00

Special Price2131

$300.00

Special Price:

$255.00

Regular Price

$2,725.00

Special Price2131

$1,140.00

Special Price:

$969.00

Regular Price

$3,560.00

Special Price2131

$1,550.00

Special Price:

$1,317.50

Regular Price

$5,899.00

Special Price2131

$2,675.00

Special Price:

$2,273.75

Regular Price

$2,659.00

Special Price2131

$1,105.00

Special Price:

$939.25

Regular Price

$3,275.00

Special Price2131

$1,360.00

Special Price:

$1,156.00

Regular Price

$5,740.00

Special Price2131

$2,385.00

Special Price:

$2,027.25

Regular Price

$3,000.00

Special Price2131

$300.00

Special Price:

$255.00
Showing 1-16 of 17 results