Refurbished & Used Equipment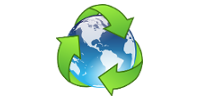 Tested by trained and certified technicians.
Save 15% on ALL

used equipment

, including already specially priced items!
Includes phones, cards, even entire systems! Simply type "USED" in the search window at the top of your screen to see all used equipment.
*Discount taken in shopping cart.
Regular Price

$1,764.00

Special Price2131

$988.00

Special Price:

$839.80

Regular Price

$11,360.00

Special Price2131

$4,450.00

Special Price:

$3,782.50

Regular Price

$45.00

Special Price2131

$38.25

Special Price:

$32.51

Regular Price

$287.00

Special Price2131

$150.00

Special Price:

$127.50

As low as

$120.00

Regular Price

$210.00

Special Price2131

$147.00

Special Price:

$124.95

As low as

$127.00

Regular Price

$260.00

Special Price2131

$140.00

Special Price:

$119.00

As low as

$124.00

Regular Price

$295.00

Special Price2131

$150.00

Special Price:

$127.50

As low as

$135.00