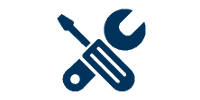 Telephone System, Telephone, VoiceMail & Security Camera Repairs
UPS will pick up the item with a pre-printed label. Lead-time is 2-3 weeks. Expedite can be requested.
1 year Warranty.
NEC Only: To obtain an exact NEC part number/model, please provide via email the serial number located on the barcode. See examples.
Special Price2131

$75.00

Regular Price

$100.00

Special Price2131

$100.00

Regular Price

$120.00

Special Price2131

$120.00

Regular Price

$165.00

Special Price2131

$130.00

Regular Price

$196.00

Special Price2131

$130.00

Regular Price

$185.00